Thursday, April 30th, 2009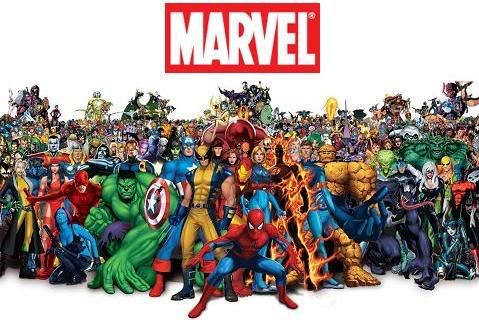 Landmark Hollywood Copyright/Trademark Law Suit Amended To Include Co-Ownership Of Trademark Marvel Along With Spider Man, X-Men et al

The shareholders of Stan Lee Media Inc, led by investment banker and SLM investor Jose Abadin as Plaintiff in Abadin v Marvel et al, have associated the venerable Park Avenue law firm of Eaton and Van Winkel to work with Super Lawyer Martin Garbus to expand the scope of their shareholders' action against Marvel Entertainment and Stan Lee as amended in Manhattan Federal Court on Thursday, April 30, 2009.
The suit clarifies SLM's claims for all of Stan Lee's creator's rights (assigned to Stan Lee Media by Lee in October, 1998) which are being infringed on by Marvel and Stan Lee. The expanded suit details the history of Stan Lee's co-creator's rights to the"creative universe" originated by him during his career with Marvel.
The suit is now poised to proceed on a fast track before Federal District Court Judge Crotty who has stated in hearings last year to Marvel's counsel that its obsession with pillorying Peter Paul is irrelevant to the legal questions presented by SLM in its complaint regarding its ownership interest in Stan Lee's Marvel creations.  Marvel and Lee have used mischaracterizations of Paul's history from the 1980's and his stock transactions in supporting  Stan Lee Media's stock price during the dot com melt down as a shield from legal and media scrutiny of and accountability for the misdeeds they engaged in,  looting rights, assets and claims owned by Stan Lee Media for their own benefit.
The recent ruling by Judge Wilson in Los Angeles Federal District Court that Stan Lee, Arthur Lieberman and Lee's new public company, POW Entertainment (POWN:BB) illegally transferred intellectual properties  from the Bankruptcy Estate of Stan Lee Media to POW,  judicially confirmed the frauds against Stan Lee Media shareholders that Paul began publicly accusing Stan Lee and his POW! partners of committing in publications in 2005.
Judge Wilson formally notified the US Copyright Office on February 21, 2009 of his ruling that Stan Lee and POW Entertainment had illegally transferred copyrights to Stan Lee Media's assets The Drifter, The Accuser and Stan's Evil Clone from Stan Lee Media to POW Entertainment while SLM was in Bankruptcy protection, without the approval of the Bankruptcy court.